Friday Aug 26, 2022
Renoites LIVE - Monique Baron and Sven and Tammi Waldhoer on Burning Man Fashion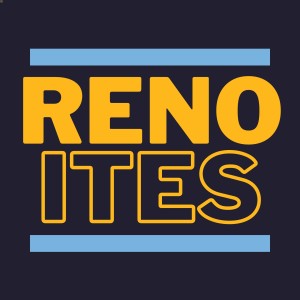 Recorded live at Black Rabbit Mead Company in Downtown Reno, this bonus episode is the third of a series in collaboration with the 4th Street Art Project. The fourth Wednesday of each month, several venues on East 4th Street will feature art related events, including live tapings of Renoites at Black Rabbit Mead. Please come join us for the next one on September 28th!
On this week's episode, recorded live August 24, Conor welcomes several leaders from the Burning Man fashion community to discuss the fashion and style of Burning Man. What makes it different than other festival styles, how do designers consider the materials they'll use, has Reno's style changed based on what looks are popular on the playa, or does Reno itself have an influence on what we consider Burning Man fashion?
We discussed all this and much more with out guests Monique Baron, co-owner of the Melting Pot World Emporium, a central player in providing looks for Burning Man attendees (for many years it was the only place in Reno to buy a Burning Man ticket), as well as Sven and Tammi Waldhoer. Sven and Tammi's brands, Anahata/Infinity Now feature looks intended to work in the desert as well as the rest of the year and constructed to counter the idea of fast fashion.
You can visit the Melting Pot's website at https://meltingpotworldemporium.com and Anahata/Infinity Now at https://www.anahatadesigns.ca
Thank you for listening and for your support. Renoites is an entirely self-funded and LISTENER-funded project. If you enjoy this episode, please consider joining as an ongoing financial supporter at https://www.patreon.com/renoites
You can also leave an easy one-time tip directly from this link if you feel so inclined: https://linktr.ee/renoites