Tuesday Oct 12, 2021
Emily Treischel on Fat Acceptance and Curve NV Plus-Size Clothing Swap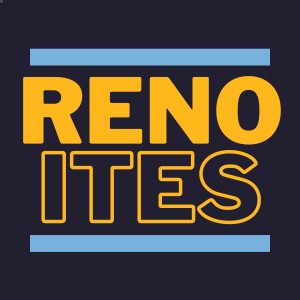 One of the greatest frustrations for people who are large, chunky, plus-size, fluffy, husky, or (to skip all the euphemisms) just fat is that we live in a society that has labeled fat as a "bad word" and assigned various judgments and criticisms to people who have big bodies. From having diets recommended that they didn't ask for, being assumed to be unhealthy based on nothing more than their appearance, being discriminated against by medical providers, or struggling to find major retailers who carry fashionable clothes that fit, there are many unique struggles for plus-size people.
On this week's episode of Renoites, Conor welcomes Emily Treischel, founder of the plus-size clothing swap Curve NV and an advocate for fat acceptance and body positivity. Conor and Emily have an informative and wide ranging conversation about the many aspects of what plus-size people experience in our society, and what we could all be doing to foster a more size-inclusive world.
Some of the topics discussed on this episode include the appropriate language to use when discussing our and other's bodies, the gender and racial elements of the body positivity movement, the role of social media in destigmatizing fat bodies, body positive events and communities, navigating the dating world as a fat person, the pluses and minuses of increased representation in mass media, weight loss surgery, and so much more.
Thank you to Emily for providing such a great overview and explanation of these important issues. Check out her plus-size clothing exchange community Curve NV on Instagram at https://www.instagram.com/curve_nv/ or on Facebook at https://www.facebook.com/groups/bigbeautifulbroke/
Thank you for listening!